Increased revenue without added effort
Increase the value of your machines through digital services, data-driven maintenance and higher customer loyalty
Schedule a presentation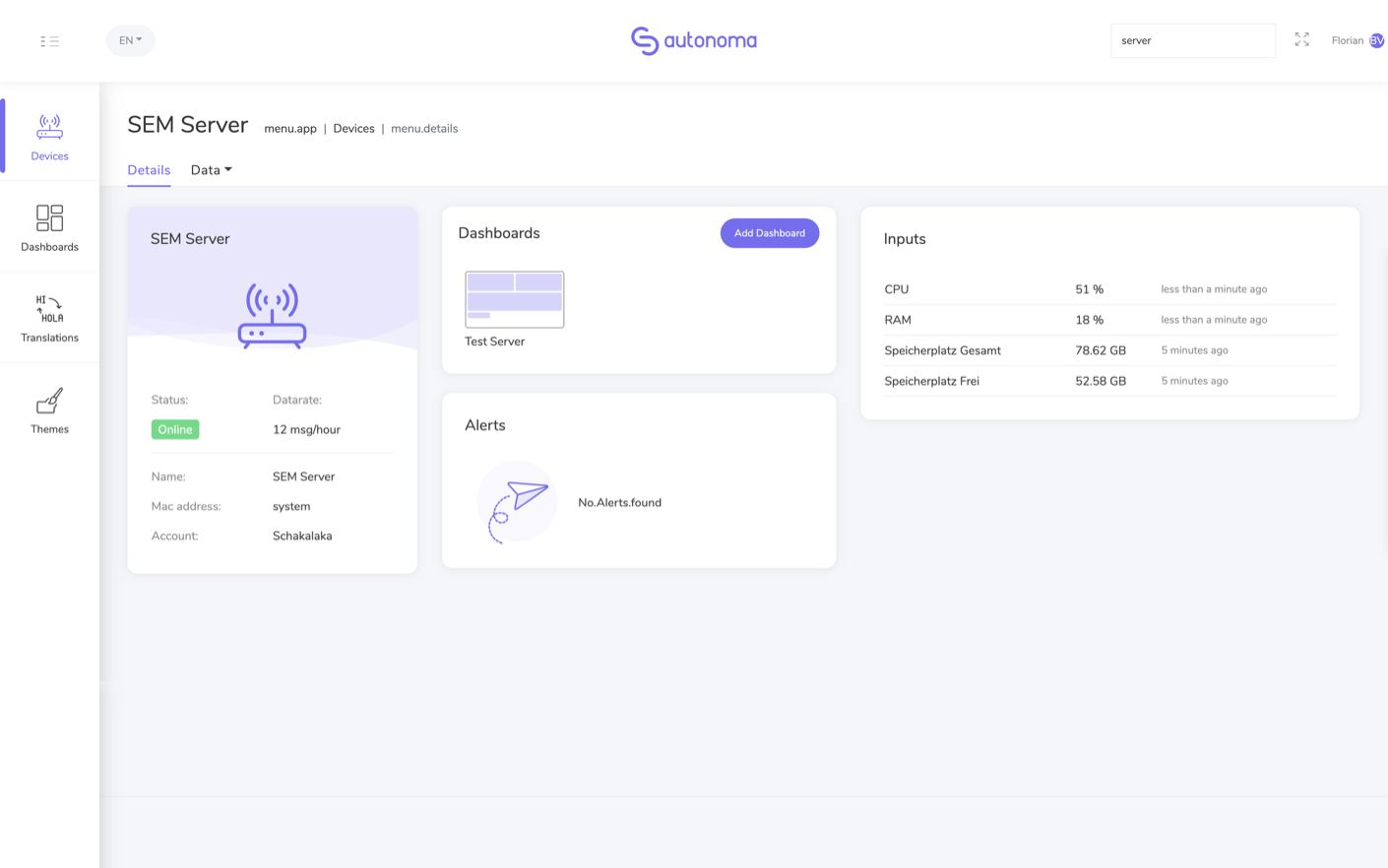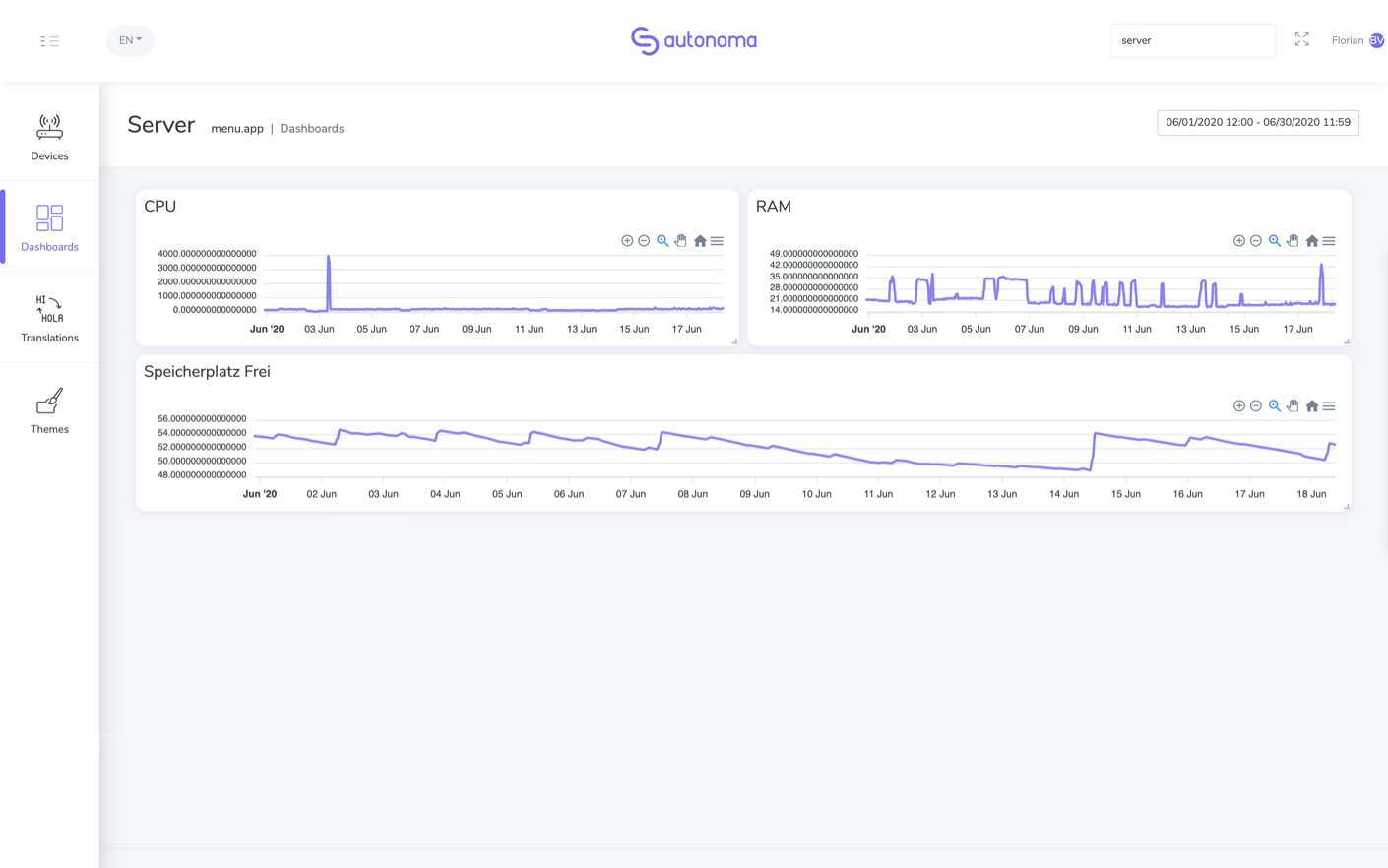 New ways of digital services, without development risks
Create a unique customer service without additional efforts! Show your customers all relevant information of their machines, such as documentations, repair manuals, service- and operational data in one central place. This leads to higher customer loyalty, with less effort.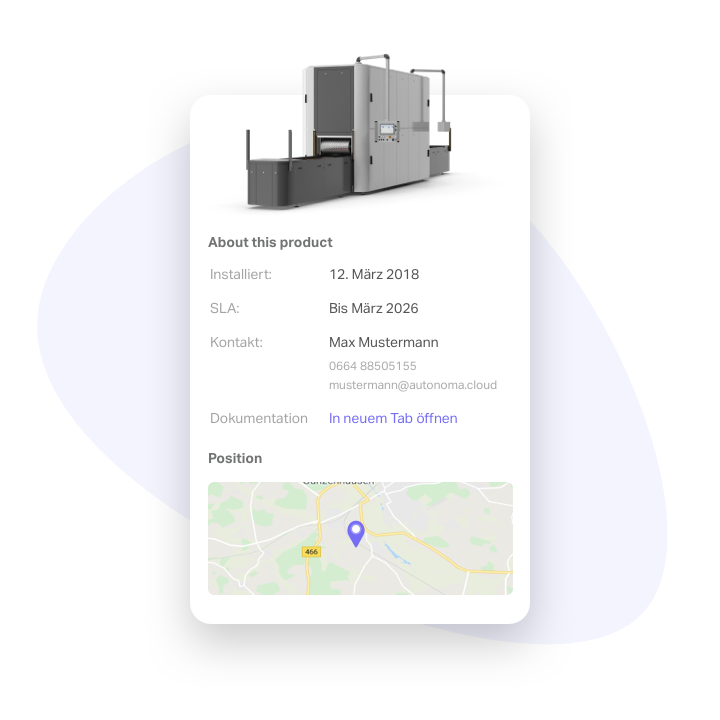 Enable predictive maintenance and optimised service cycles based on real-time data of your machines. This leads to higher OEE (overall equipment effectiveness) und lower maintenance- and service cost.

Notify and alarm your employees and customers via mail and SMS about relevant anomalies and machine failures, including all relevant data and autogenerated reports to take direct action. This saves time and accelerates the repair process.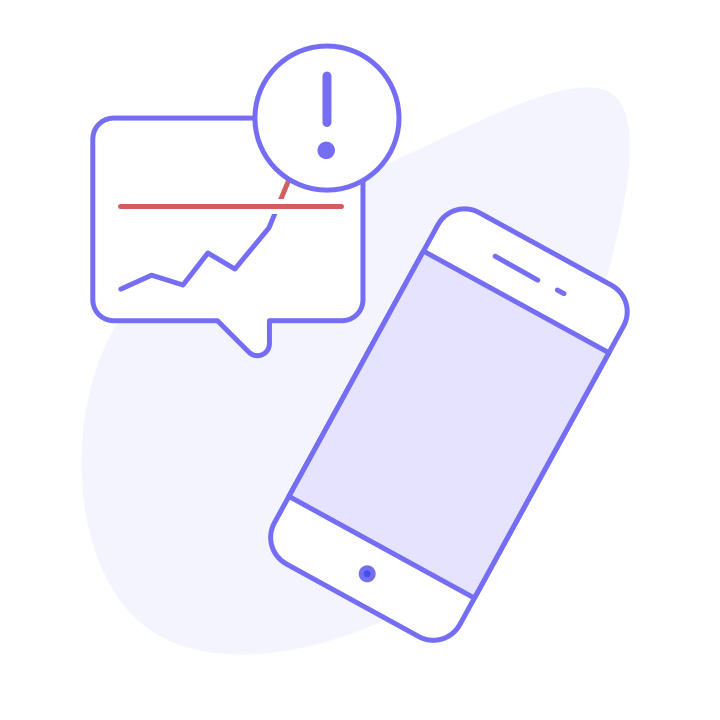 Develop new services and digital business models based on your products data. Automated re-ordering of spear and wear parts, machine leasing and usage based pricing are only a few examples of possible solutions.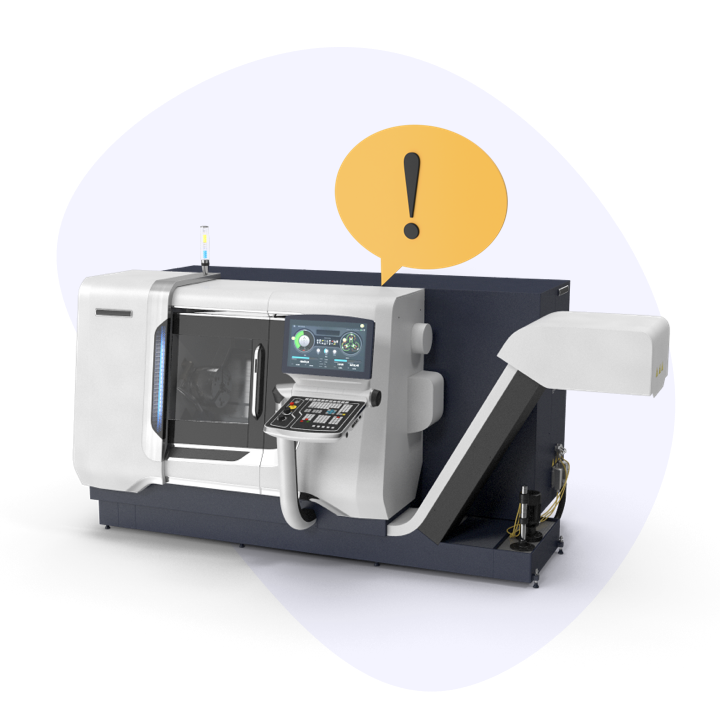 Enable employees to analyse your customers' machines data, to fully understand the utilisation and the product lifecycle. This leads to enhanced product development and optimisation cycles.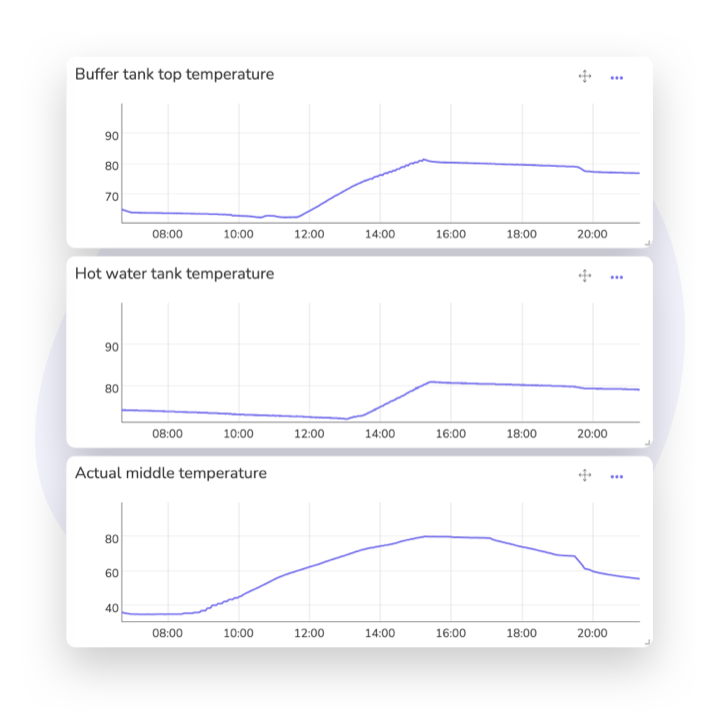 Reimagined digitialisation
Autonoma is not an IoT platform. We offer our customers a solution for the meaningful and sustainable digitalization of their machines and plants. What makes us different? Our products enable project managers, mechatronics engineers, data scientists and existing technicians to digitalise machines and plants. Without special know how and IT knowledge.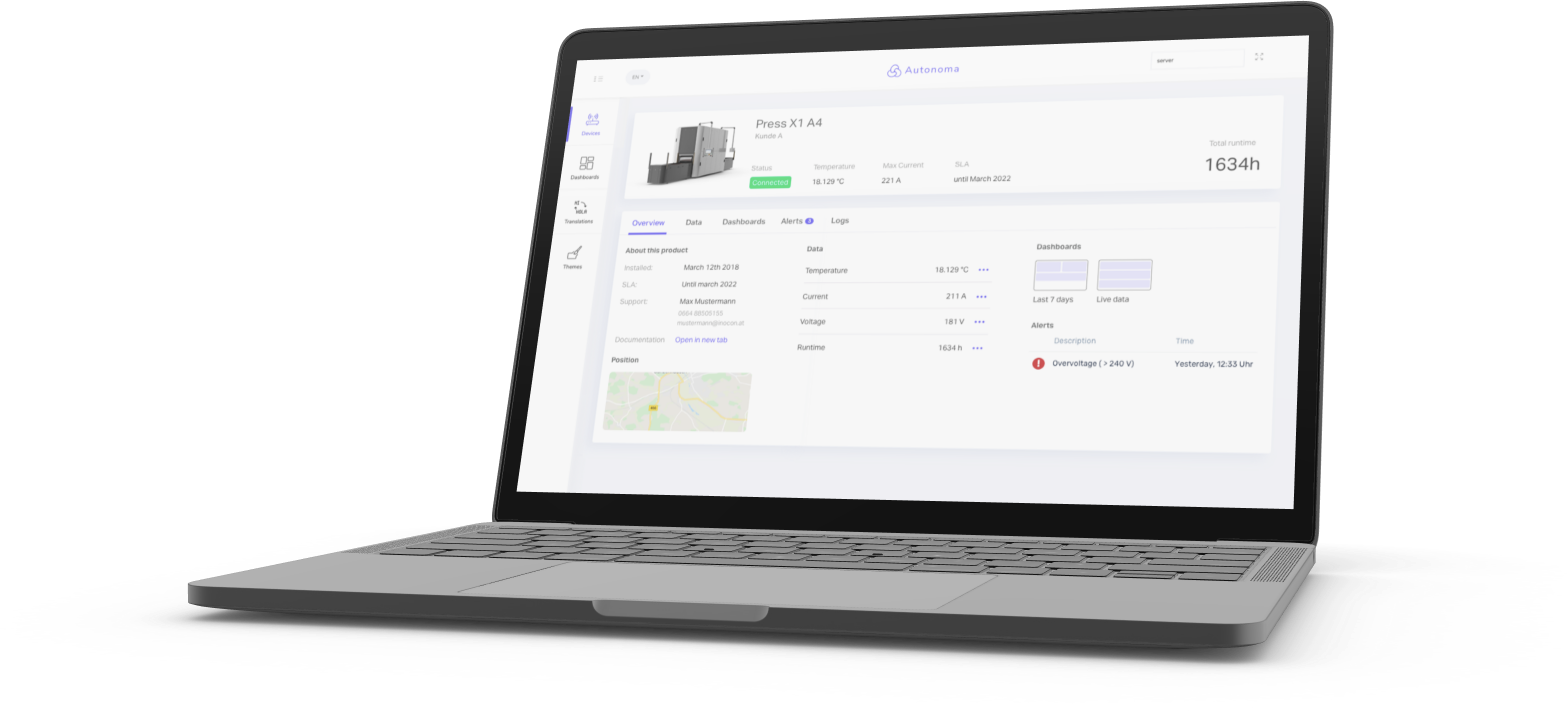 Our functionality at a glance
Upselling through retrofitting
A cost-effective upgrade for additional sales. Simply add our data acquisition technology to machines that have already been installed.
Flexible data acquisition
Read data via Modbus TCP, OPC UA, CAN BUS and many more protocols. All from your desk. No technical knowledge necessary.
Your design and logo
Show your competence in the digital space with your own platform. Increase customer trust and engagement by staying present to them every single day.
Product database
The single point of truth for all information, not only for your customers but also your employees. By that, marketing, sales and service work hand in hand seamlessly.
Alarms and notifications
Inform your customers and yourself in case of significant modifications, critical machine conditions or failures immediately.
Adaptive visualisations
Create customised dashboards for yourself and customers. You can use them on TVs in production or on your smartphone on the go.
With more than 12 years experience in the field of industrial digitalisation, we are ready to answer questions and accompany you in your projects. Together with you, we evaluate new possible business models, but also point out risks and pitfalls.
Schedule an initial meeting for free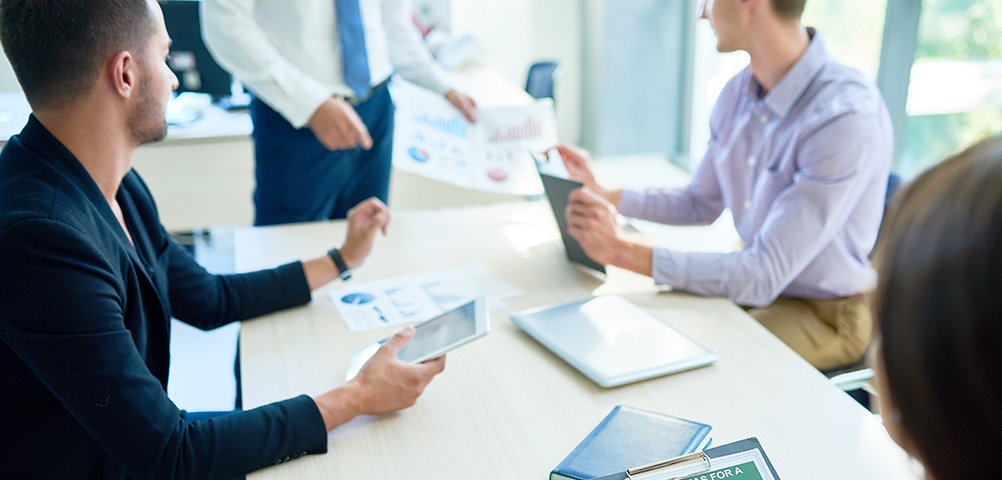 Digitalisation, easier than ever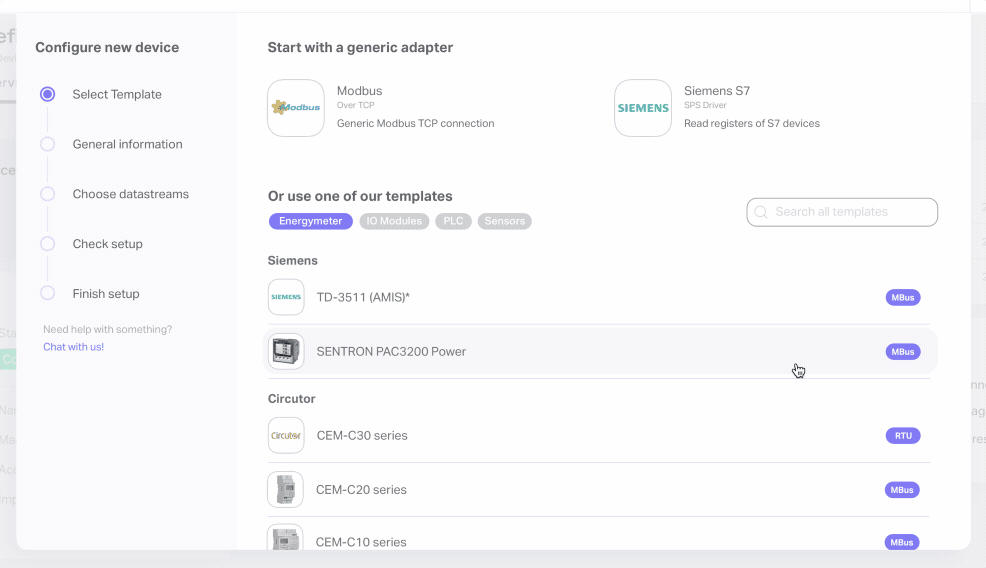 The omnipresent shortage of skilled IT staff leads to uncertainty about new technologies. Our intuitive interface with clear instructions enables existing employees to digitalize machines and entire plants. This reduces the investment effort enormously, speeds up development time and makes current employees more productive.
Top
Top